Item request has been placed!
×
Item request cannot be made.
×

Processing Request
Founded in 1931, the American Association of Nurse Anesthetists (AANA) is the professional association representing nearly 53,000 Certified Registered Nurse Anesthetists (CRNAs) and student registered nurse anesthetists nationwide. The AANA promulgates education and practice standards and guidelines, and affords consultation to both private and governmental entities regarding nurse anesthetists and their practice.
Anaesthesia (most articles are open access) 
Anaesthesia is the official journal of the Association of Anaesthetists and is international in scope and comprehensive in coverage. It publishes original, peer-reviewed articles on all aspects of general and regional anaesthesia, intensive care and pain therapy, including research on equipment. 
Anesthesiology is the official journal of the American Society of Anesthesiologists but operates with complete editorial autonomy. With an independent and internationally recognized Editorial Board, the Journal leads the specialty in promotion of original research by providing immediate open access to highlighted articles and free access to all published articles 6 months after publication, supported by an active press release program. 
The British Journal of Anaesthesia (BJA) publishes high-impact original work in all branches of anaesthesia, critical care medicine, pain medicine and perioperative medicine including fundamental, translational and clinical sciences, clinical practice, technology, education and training. In addition, the Journal publishes review articles, important case reports, correspondence and special articles of general interest.
Article types consist of invited editorials, reports of original investigations (clinical and basic sciences articles), case reports/case series, review articles, systematic reviews, accredited continuing professional development (CPD) modules, and Letters to the Editor. The editorial content, according to the mission statement, spans the fields of anesthesia, acute and chronic pain, perioperative medicine and critical care.
Covers anesthesia, pharmacology, physiology, pain management and intensive care.
The Journal of Anesthesia is the official journal of the Japanese Society of Anesthesiologists. This journal publishes original articles, review articles, special articles, clinical reports, short communications, letters to the editor, and book and multimedia reviews. Covers a wide selection of medical disciplines in all areas relevant to anaesthesia in newborns, infants and children.
 Covers a wide selection of medical disciplines in all areas relevant to anaesthesia in newborns, infants and children.
PubMed (Full Text: one year delay) 
 PubMed is a free search engine accessing primarily the MEDLINE database of references and abstracts on life sciences and biomedical topics. The United States National Library of Medicine at the National Institutes of Health maintain   the database as part of the Entrez system of information retrieval. PubMed comprises more than 30 million citations for biomedical literature from MEDLINE, life science journals, and online books. 
Selective List (click on the image to get to the eBook) 
Physics in Anaesthesia (second edition) 
Author: Ben Middleton, Justin Phillips, Simon Stacey
Year: 2021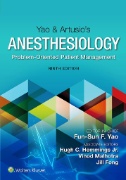 Yao & Artusio's Anesthesiology: Problem-Oriented Patient Management
Author: Fun-Sun F. Yao, Hugh Hemmings, Vinod Malhotra, Jill Fong
Year: 2020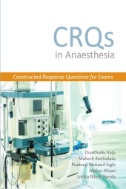 CRQs in Anaesthesia : Constructed Response Questions for Exams
Author: Thanthullu Vasu, Mahesh Kodivalasa, Pradeep Mukund Ingle, Mehar Ahson, Lohita Rilesh Nanda
Year: 2019

Hensley's Practical Approach to Cardiothoracic Anesthesia
Author: Glenn P. Gravlee
Year: 2019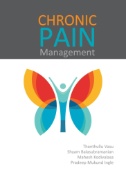 Chronic Pain Management 
Author: Thanthullu Vasu, Shyam Balasubramanian, Mahesh Kodivalasa, Pradeep Mukund Ingle
Year: 2021
Located in Row: 22
Located in Row: 22